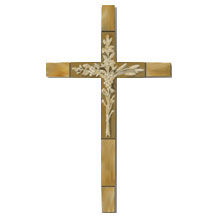 Welcome to our corner on the world wide web. We are so happy that you found us. St.Timothy Cumberland Presbyterian Church is a community of believers who are on a quest to discover the heart of God. We worship together, study together, share life together, and serve together. As Cumberland Presbyterians, We believe that all are brought to salvation by God who chooses all to become part of God's covenant people. As such we are all siblings, children of God, created in God's image. We invite you to come visit us to experience God'slove and grace for yourself. We are located at 3001 Forest Ridge Drive in Bedford Texas. Service starts at 10:30am Sunday mornings. We also offer a nursery for the little ones. If you would like to plan a visit with us, feel free to reach out to our pastor at Dave@StTimothy-CPC.org. We will save you a parking spot, and a seat.
If you are unable to visit in person, we would love to have you join us online our online services can be viewed live on both Facebook and YouTube. You can also listen to our sermons on your favorite podcast phone app like Apple iTunes and Google Podcasts. Or you can listen from this website by following this link.
If you would like more information about St. Timothy Cumberland Presbyterian Church, and if there is anything we can do for you, simply fill in the form below.
Service Schedule
 Sunday School – 9:15am
Sunday Worship – 10:30 am
GriefShare begins online on June 7th at 7:00 pm. There is no cost for this group and the workbook can be ordered upon registration.