St. Timothy Family & Guests,
Due to the ongoing pandemic, the St. Timothy Session has decided to have services ONLINE ONLY through May 3rd.
We will be pre-recording the services and will send out a link for viewing. The link will be for viewing on YouTube and our St. Timothy
Facebook page.
You are welcome to share this link with anyone.
We appreciate your prayers and patience as we all go through this difficult time.
Peace Be With You,
St. Timothy Session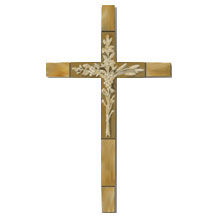 WELCOME!
Welcome to St Timothy! We are a welcoming, accepting, and serving community of faith offering a place for everyone, whether in a worship service, church school class, bible study, fellowship group, or outreach ministry.

If you would like to know more, we invite you to email us at churchoffice@sttimothy-cpc.org, or call us at 817-571-7474.
Service Schedule
Children's Choir - 9:15 am
Adult Sunday School - 9:15 am
Children's Sunday School  - 9:45 am
Sunday Worship - 10:30 am