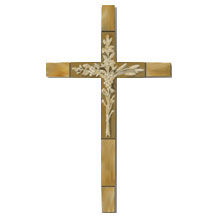 WELCOME!
Welcome to St Timothy! We are a welcoming, accepting, and serving community of faith offering a place for everyone, whether in a worship service, church school class, bible study, fellowship group, or outreach ministry.

If you would like to know more, we invite you to email our pastor at kevin@sttimothy-cpc.org, or call him at 817-571-7474.
UPCOMING EVENTS 
Fifth Sunday Potluck
Sunday, March 31 following Worship Service
Palm Sunday Worship Service
Sunday, April 14, 10:30 a.m.
Good Friday Worship Service
Friday, April 19, 7:00 p.m.
Easter Sunrise Worship Service
Sunday, April 21, 7:00 a.m.
Easter Sunday Regular Worship Time
Sunday, April 21, 10:30 a.m
Service Schedule
Please join us for each Sunday
Sunday Worship at 10:30 am/ Sunday School at 9:15 am
Online Giving